Cross DJ for Android:
Cross DJ is a professional-grade DJ application that works on Android devices. This DJ software is developed by Mixvibes, a well-known DJ software developer. The Cross DJ APK offers precise BPM detection, automatic track synchronization, and the ability to adjust pitch manually from 4 to 100%. With its low latency and ability to modify BPM without affecting tone, Cross DJ provides users with outstanding audio performance that reacts instantly to their actions. Cross DJ also detects the music key for each song, which helps users identify which songs will sound good together, which makes mixing easier and faster.
Cross DJ features an Automix function that allows users to mix their tracks automatically without any prior knowledge. Music can be created easily and quickly with just a few taps of a button. If you prefer, Cross DJ also comes with a 3-band mixer with DJM EQ presets, launch loops from 8 to 1/32, hot cues and loops that are automatically set on the beat with Quantize mode, and Slip Mode, which allows loopers to keep the same pace while looping. On the Android platform, Cross DJ is available for free, making it a great option for beginners and professionals alike.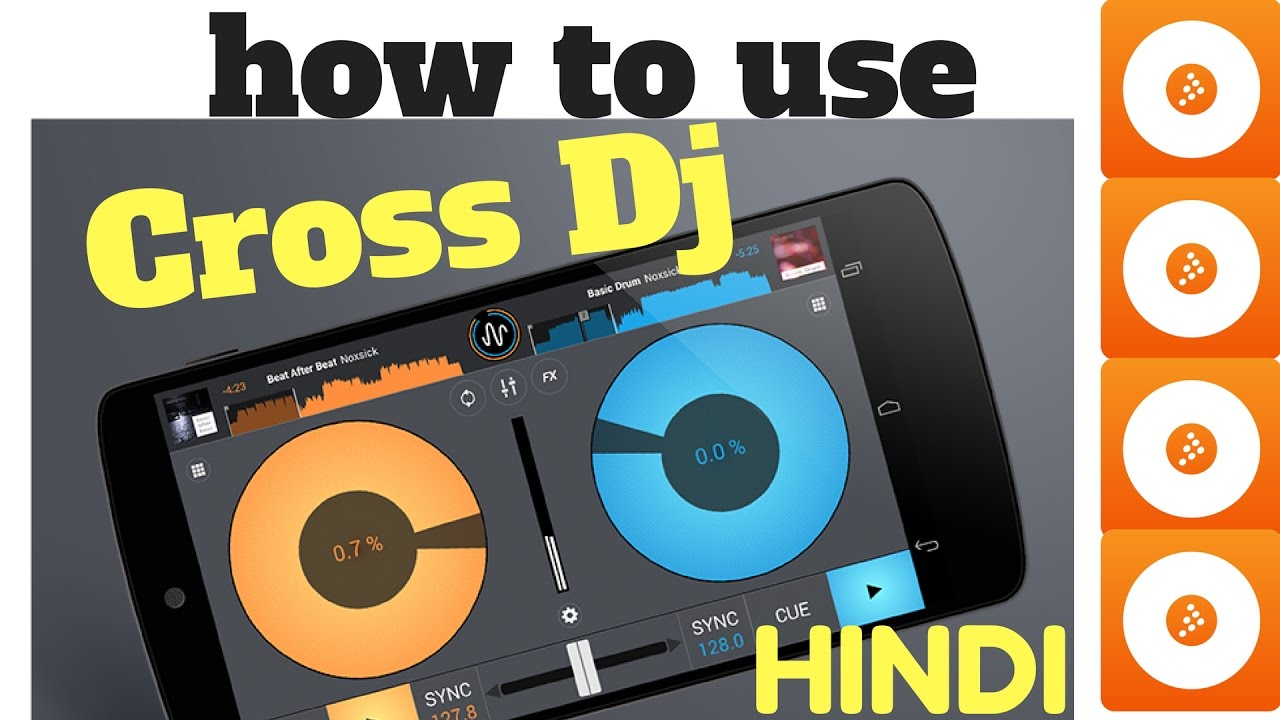 Cross DJ I 2023 APK- Main Features:
You will experience the following amazing features with the Cross DJ app:
A comprehensive 2-deck DJ setup - For both beginners and professionals, the app features an intuitive, user-friendly interface that makes it easy to mix and perform.
Organize your music library easily - Import, sort, and access your music by title, artist, album, BPM, or length for seamless mixing and curation.
Pro-Grade FXs - The app allows users to shape and resample their sound in real time, enhancing mixes and creating unforgettable live performances.
Soundcloud integration - You can mix tracks from your Soundcloud library, so your sets are always fresh and current.
Keylock Mode - This app allows for harmonically matched mixes with accurate BPM detection and tempo changes without affecting pitch.
Auto-Gain and Auto-Sync - It ensures smooth transitions and a polished mix with automatic equalization and seamless syncing of two tracks.
Looping Capabilities - The app offers loop lengths with various slip modes to allow users to keep the same tempo throughout their sets.
Manual Pitch Bend - The app provides full control over track pitch, offering a customizable pitch range and the ability to manually bend it.
Headphone pre-listening - The app allows you to preview tracks in headphones before mixing, ensuring perfect selection and transition during live performances.
Compatible with MIDI controllers - The app allows for hands-on control and enhances the DJ experience through wireless connectivity.
You will also enjoy many other features when using Cross DJ, so download it now and start composing.
Stay tuned to GN Radar for more information and the latest updates.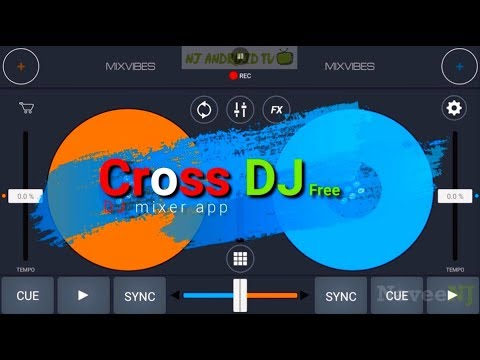 How to Download and Install Cross DJ APK:
Download Cross DJ APK from the official website or Google Play Store.
Your device settings should be set to allow "Unknown sources.".
The APK file needs to be installed.
Play the game and have fun.
Conclusion:
The ultimate fighting game for Naruto fans is Cross DJ APK. The game offers endless hours of entertainment with its vast selection of characters, customizable controls, and multiple game modes. Anyone who loves Cross DJ will enjoy its stunning graphics and special moves and combos. Start battling your way to victory by downloading the Cross DJ APK today.